During the early part of 2021 I was invited to deliver an industry talk at the IW21 Industry Week at the Confetti Institute of Technologies in Nottingham, representing myself as practitioner in the the independent digital media sectors and as a proud academic from the University of Lincoln
Alongside industry luminaries such as: Marta Salogni, Russell T Davies, Brenda and John Romero, Tony Visconti, UBISOFT, Steve Albini and Paul Campion I had was given the opportunity to share a number of my working practices and the knowledge I have gained from my scholarly practice(s) to a large cohort of FE students from the Confetti Institute.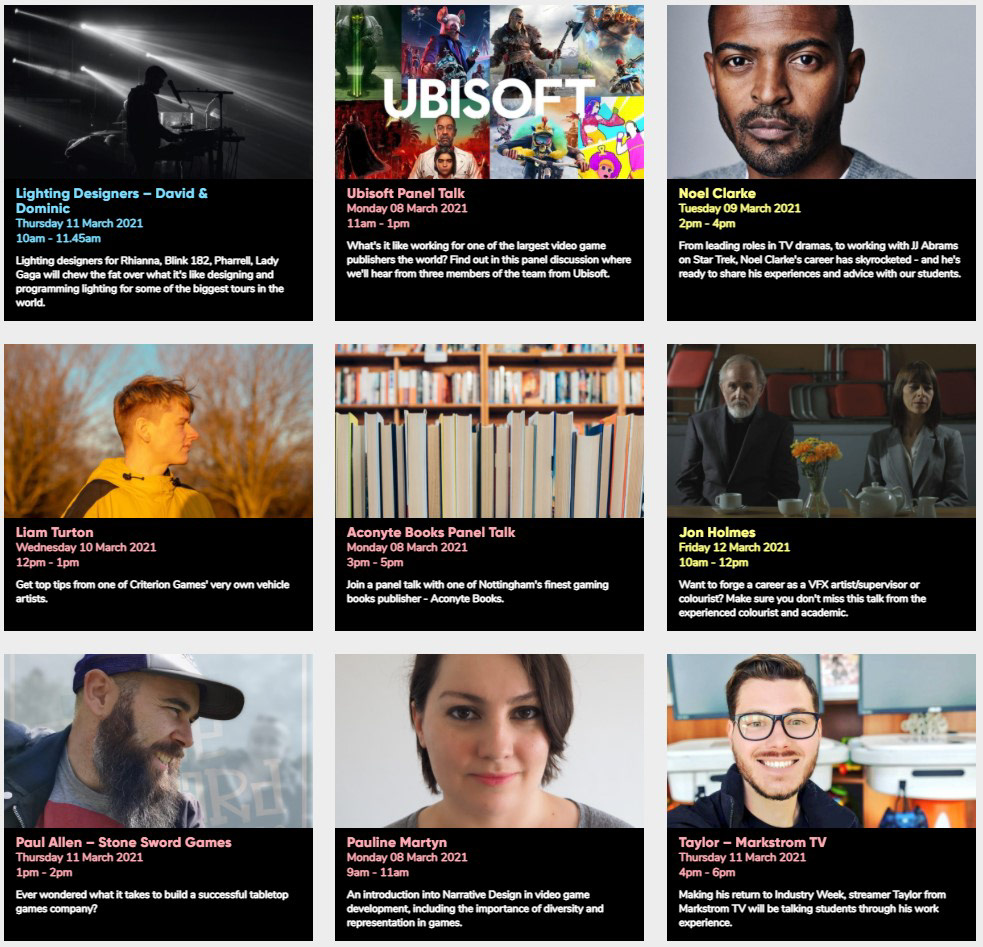 Much of my talk was sharing some hopefully useful practice-based knowledge that I have developed working as a Colourist, DIT and VFX artist on a number of low/no budget independent film projects. 
I was kindly given permission from both the production teams for both 'Lapwing' and 'Mind-Set' to share behind the scenes breakdowns of my practices and processes for creating a Filmic Looking image from digital acquisition formats and the realistic and pragmatic approaches to VFX creation for said films: painting out crew that might appear in window reflections; painting out jet streams and ferries from Period Dramas; and, using freely available tools to produce high concept results. 
I would like to thank all of those involved in the IW21 event for a very welcoming and exciting opportunity to share my scholarly and professional practice.