In 2018, I conducted a number of practice-based experiments to test the CG integration capabilities of Blender 3D.  'The Arcane Welder' is a practice-based project that aims to develop and share effective workflows for Digital Media Practice, using software that is free to all undergraduate and postgraduate level students.
The Project
To effectively achieve this practice-based aim, and to facilitate the continued sharing of practice between undergraduate/postgraduate level students, this project also sets a creative/thematic provocation which shapes and drives this content.
Finally, the process of exploring the central concepts behind The Arcane Welder and the subsequent creation of the various outputs will be documented in some form to facilitate the sharing of new practice, workflows and processes
The Exposition
2087
'Welders' are chiefly engineers and fabricators who traverse various terrains to map, find and reclaim commissioned machines.
These utilitarian structures and mechanical objects are remnants of a failed global experiment of the 2050's, where a brave new world of technological advancement was championed and then forgotten; whose grand, mechanical remains now litter the landscape.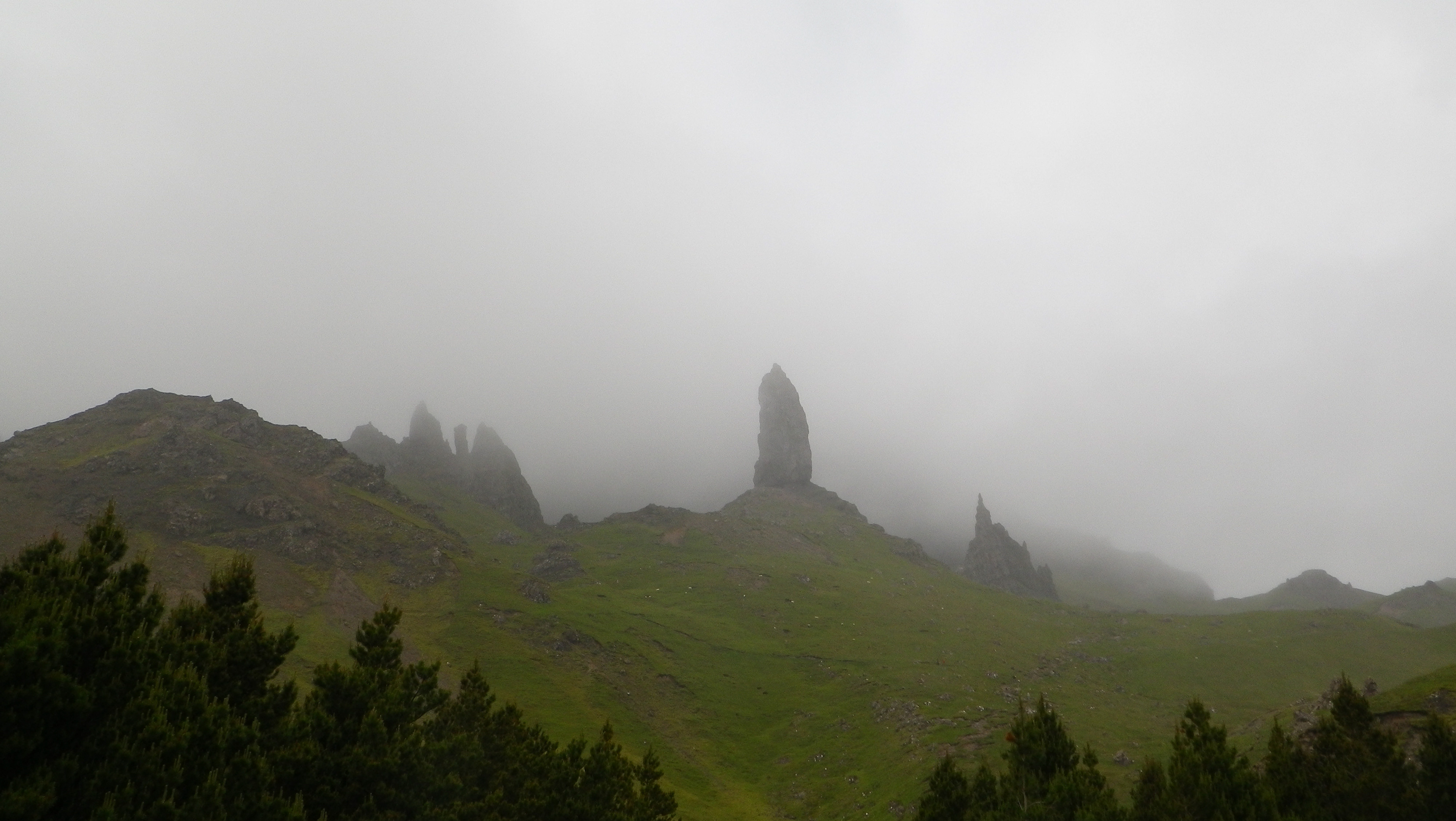 The Theme
The Arcane Welder is a media project that proposes a moribund future; a science fiction that imagines a future that is already dead.
The project aims to create outputs that align the mundane and the recognisable with the futuristic and "arcane".
It is hoped that by creating a juxtaposition between present and imagined signifiers we can imagine a cancelled, moribund future, and by doing so accelerate to a point where we can begin to question and explore how we want the future to actually look like.

"THERE'S NO LONGER ANYTHING LEFT TO VISIT, ONLY TO REVISIT. THE SHAPE OF THINGS TO COME IS THE SHAPE OF WHAT'S ALREADY BEEN. WE'RE INVITED TO ADVANCE, TIMOROUSLY, INTO THE PAST" 
Jonathan Meades (1997)
Thematically, this image has sort to align the everyday images of British landscapes found on Flickr – chiefly The Isle of Skye – with CG shapes and iconography that could signify the remnants of a moribund future. Chiefly, there is a series of binary oppositions: aspiration vs iteration; organic vs mechanical; present vs future.
This CG composite has used both Blender 3D and Substance Painter to model, texture paint and Composite. Fundamentally, a great deal has been learnt about the power Blender affords an artist, not only when procedurally modelling, but also when rendering, lighting and compositing for an effective VFX pipeline.
Not only is Blender 3D free to use for all users, but also it is highly receptive to a Substance-based workflow. Textures from Substance Painter integrate easily into the Cycles Raytrace render engine inside Blender. Something which is to be celebrated in the context of all Substance programmes now being free for all students and academics.
DESIGN TODAY IS CONCERNED PRIMARILY WITH COMMERCIAL AND MARKETING ACTIVITIES BUT IT COULD OPERATE ON A MORE INTELLECTUAL LEVEL. IT COULD PLACE NEW TECHNOLOGICAL DEVELOPMENTS WITHIN IMAGINARY BUT BELIEVABLE EVERYDAY SITUATIONS THAT WOULD ALLOW US TO DEBATE THE IMPLICATIONS OF DIFFERENT TECHNOLOGICAL FUTURES BEFORE THEY HAPPEN." 
Raby and Dunne (2014)